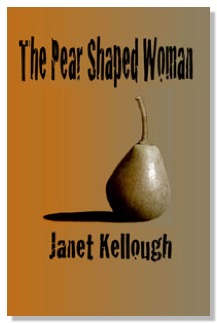 Liddie Rose Marsh grows up in a place
where it's all right to have more-or-less cousins and miscellaneous relatives and old folks and young folks and car engines and chickens all sharing the same space: where kids are taken along to dances at the Town Hall and where her pear-shaped aunt is carrying on a feud with the minister across the road. It seems like a rural idyll, but one day a ouija board changes everything.
At times tragic, at times side-splittingly funny, The Pear Shaped Woman is a story about a family and a community under pressure. Set in beautiful Prince Edward County, the fictional village of "Hopewell" has been home to the Marsh family (and their chickens) for generations - but times they are a-changin' and Liddie, with her wry wit and down to earth character, must face each challenge as it comes.

"A starkly honest, unromanticized portrayal of County life..."
- David Bojarzin, Watershed Magazine



Available for the Kobo e-reader and Kindle e-reader
Paperback available from Amazon.ca and Amazon.com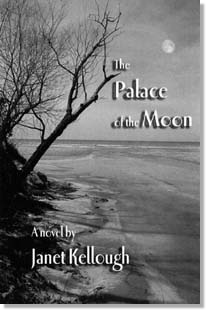 A
sweeping story covering the post-war period of the 1950's to the globalization of the 1990's,
The Palace of the Moon tells the tale of friendships that last a lifetime. Set against the spectacular natural beauty of the windswept island County of Prince Edward, the story relates the unravelling of a secret that was spawned one balmy spring night at the Palace of the Moon Dancehall. Four women are caught up in a series of events that revolve around bootlegger, businessman and wheeler-dealer Len Collins - two girlfriends, one wife and a daughter, as well as a cast of supporting characters that you'll find hard to forget.
Years of experience as a highly regarded regional journalist and prize-winning playwright have given Janet a rare insight into the human condition and the bond between people and the land they call home.
"The tale captures the illusive nuances of life and reconstructs them tangibly on the page..."
- Christine Renaud, Express Magazine
"This story tells itself like reality..."

- David Sweet, Books on the Bay



Available for the Kobo e-reader and Kindle e-reader
Paperback available from Amazon.ca and Amazon.com